THE PROOF
OUR CUSTOMERS LOVE
OUR PROFESSIONALISM.
Rick and his crew were prompt, professional and efficient. Their quote was competitive and they did a fantastic job on my roof. Rick was engaged with our project and very responsive; always called back promptly.
Very professional. I received several other estimates and Rick Gregor was the only one to actually climb on the roof during the inspection.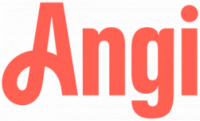 I talked to 3 companies about this project. Rick was by far the most thorough in terms of understanding exactly what we needed, explaining the process and recommending solutions and approaches that other contractors didn't. They showed up when he said they would, worked hard and fast & ultimately gave us a beautiful new roof.
LOCAL ROOFING SERVICES IN CRAFTON, PENNSYLVANIA
Gregor's experience and reputation for roofing services in the Crafton area is second to none. We're a family-owned company that has been offering top communication and customer service to homeowners for more than 25 years.
As a GAF Master Elite™ Roofing Contractor that is GAF Solar Energy Certified, you'll get the best quality materials, workmanship, and warranty money can buy. We offer reasonable payment options and flexible financing and ensure timely completion of your project. Just read the reviews!
We are fully licensed, insured and certified and have been working in the Crafton area since 1998. Contact us today for a FREE estimate!
A Dedicated Project Manager For Your Crafton Home Roofing Project
Your Project Manager: 
Protects your property by arriving a promptly and having a dumpster delivered to a safe area.

 

Conducts a full risk assessment, including landscaping, AC units, lighting, electrical, and any other potential issue.

 

Ensures a smooth start by receiving and organizing all material deliveries.

 

Eliminates mistakes by working with their crew on every detail during installation, assuring manufacturing specifications are met to your home's needs.

 

Cleans your property thoroughly upon completion, disposing of any nails and debris.

 

Performs a quality check with a final inspection of your roof's project workmanship and installation details to ensure your roof is in perfect condition.

 
Roofing Services In Crafton
Gregor offers a full suite of complimentary services for your home — not just with roof construction and financing, but other needs as well.
Residential roof installation
Commercial roof replacement
Commercial roof repair
Roof maintenance applications
Wind damage reconciliation
Waterproofing
Skylight repair
Solar Roof Installation In Crafton, PA
The world's first nailable solar shingle is here! GAF Timberline Solar™ shingles are as efficient as solar panels, but give the visual appeal of an architectural shingle. Better yet — unlike panels — it says days, not weeks, to install. Save on energy bills AND get money back with the Federal Investment Tax Credit.
Worried about the weather? GAF Timberline Solar shingles have a Class A fire rating and stand up to hail. The rest of your roof can be matched with other GAF shingles with multiple color options.
More Information On The GAF Timberline Solar Shingle: 
Covered by the Timberline Solar Shingle Accessory Limited Warranty
No extra cost or registration involved with local municipalities or other entities
25 years of coverage against manufacturing defects that cause leaks
15 years of coverage for Solar Power Output
Additional warranty options available
Met with UL 7103 Certification – fire resistant, impact resistant, textured to be walkable, and transparent enough to let light through.
Reduce your electrical costs and increase the value of your home at the same time!
Considering going solar? Talk to Gregor Roofing and see if it's for your home. We'll give you a free estimate.  Due to costs, the position of your home, shade coverage, and other variable factors, solar shingles are not for every homeowner. Our promise to you is that Rick Gregor and his team will give you a direct and honest assessment based on your family's needs and budget.
New Roof Cost in Crafton, PA
There are a number of reasons your Crafton home may need a new roof. The first thing you may be wondering is about the cost of roof replacement. If you have sustained some sort of damage to your roof in the past few months or have a leak, you've likely been weighing your options for a roof replacement, and the cost of it all. Gregor Roofing will come to your home or business personally, where we can give a better estimate that can help guide and educate your roof replacement decision. We do not provide ballpark estimates, as every roof is different in terms of valleys, chimneys, dormers and other variables.
For reference, asphalt shingle roofs range from $5 to $8 per square foot. Your prices could be higher if your home is multiple stories, has a steep pitch, is complex in construction, or you choose premium materials.
On the other hand, jobs tend to be on the more affordable side when your home is a single story, the pitch of your roof is modest, regularly priced building materials are used, or if no replacement work of the underlaying plywood is necessary.
Crafton, PA Gutter and Downspout Service
If you're noticing water flooding over the tops of your gutters when it rains, or water pooling in places where it shouldn't, it could spell serious trouble for your Crafton home's roof, siding, driveway or sidewalks, and more. The right gutters and downspouts, correctly installed, ensure that water is funneled safely away from the home, helping mitigate potential water damage to some of the most expensive components of your home.
If you're noticing water flooding over the tops of your gutters when it rains, or water pooling in places where it shouldn't, it could spell serious trouble for your roof, siding, driveway or sidewalks, and more. The right gutters and downspouts, correctly installed, ensure that water is funneled safely away from the home, helping mitigate potential water damage to some of the most expensive components of your home. Call Gregor today for help!
Crafton, PA Skylight Installation
As a Certified 3-Star Skylight Specialist, we are proud to install and service VELUX skylights. Sun Tunnel and traditional residential skylights improve your living space and help with energy efficiency.
Skylights can be an effective way to bring natural light into your home, especially areas of that might not otherwise be well lit. Whether it's a bathroom, dark hallway, or attic, skylights can add appeal and airiness to spaces that can feel dark and confining. They're also a great choice for bringing light into spaces where privacy is a concern, such as bathrooms or closets.
Thinking about skylight installation for your Crafton, PA home? Call us today.
Crafton, PA Ventilation Roof Ventilation Services
Do you have ventilation system problems? We install, service and improve roof and ridge vents. Cobra® attic ventilation removes heat and moisture while shingle-over design helps. maintain visual aesthetics. You are also eligible for up to a Lifetime Limited Warranty.
Today's Crafton, PA homes are more airtight than ever, and while this can be beneficial from an energy consumption standpoint, it can also cause serious issues if ventilation isn't properly managed. Without the right kind of ventilation system, your home can trap pollutants like carbon monoxide and potentially damaging moisture.  Moisture produced in the home from normal activities like showering and cooking needs to be effectively handled before it can cause mold, water damage, and potential structural issues.
Roofing Certifications in Crafton, PA
You may be required by your lender or the city to get a roof certification from a licensed roofing contractor if you are trying to sell your home in Crafton. Gregor is an affordable, dependable contractor that can provide you with options on roof certifications. Gregor has undergone the proper training and has the necessary experience to provide these services. Call us today!
Commercial Roofing in Crafton, PA.
Crafton, Pennsylvania offers a range of apartments, townhomes, Condo/HOA and commercial office space. Gregor knows that your roof has a big impact on your business, and if you're having issues, it can disrupt your cashflow or operations. Gregor has experience in commercial roofing for offices and commercial steep slopes such as churches. Call us today for a full assessment of your commercial roof. 
Crafton, PA Roofing Insurance Claims
If you've paid a premium for your roof, you want peace of mind. Having Gregor on your team can help you before you start the paperwork. We can help you with the best ways to file your claim. Gregor can help you carefully review your policy before filing a claim, with the hopes that you receive payment to cover the cost of repairs or replacement with us. Often times losses or damages to a roof are covered under these policies and they fly under the homeowner's radar. Severe weather conditions, falling debris or fire can all be reasons to file paperwork and get an assessment of your damage. Ask Gregor Roofing for help, and we will point you in the right direction.
Roof Maintenance In Crafton
If you need help with devising a comprehensive roof maintenance plan for your Crafton home, call Gregor Roofing to get started. A plan like this is important to the integrity of your roof. If you live near trees, consider getting a leaf gutter guard or getting your gutters cleaned out regularly. Make sure your roof is safeguarded from potential issues by calling us! We're here to help.
Crafton Emergency Roof Repair & Tarps
Crafton receives plenty of snow on a yearly basis and can cause structural issues to your home or building. If your home is experiencing these problems, call us right away to have Gregor take a look. Snow and ice can be dangerous. Calling an easy-to-hire contractor for this type of job can put yourself at financial risk in the case of injury. We have the insurance policies and licensing to protect ourselves and your property. Don't try to go with a quick fix and save — call the experts.
Types of Roofs In Crafton
In the Crafton area, you'll find that there are a few widely used roofing materials. In other climates, ceramic shingles are much more prominent, but because of a few factors (most of which is our varying climate) roofs in our area are limited to asphalt shingles, rubber, slate, and metal roofs.
Asphalt shingles are the most effective and long-lasting standard for residential roofing materials, and they also tend to be the most affordable. As things go these days though, the price can vary based on the price of crude petroleum and supply chain availability, as asphalt itself involves the utilization of petroleum.
Depending on what style of building you have, you may need a non-shingle-type roof (especially for ranch-style homes without an attic or commercial buildings). Flat roofs are very different and are not consistent in cost with shingled roofs. They're usually more due to labor and material costs.
About Crafton and Its Homes
Crafton, Pennsylvania is home to quaint homes and quiet streets, making it the perfect place for families to settle down in the suburbs of Pittsburgh, PA. Family-owned coffee shops and restaurants serve the families and young professionals who call Crafton home.
About Gregor Roofing
Serving Crafton and the surrounding areas, we combine quality products, expert installation and exceptional service to install our roofing systems. We view every roof as a cohesive system of components that work together to protect your home over the long term. Gregor Roofing features and installs roofing materials supplied by GAF, North America's largest manufacturer of residential roofing systems. Gregor is a GAF Master Elite™ Contractor – only 3% of all roofing contractors qualify for Master Elite™ Certification. We are fully licensed and insured.
The best roofers in Crafton, PA
Respectful and courteous interactions
Trustworthy and dependable timelines
Fully licensed and insured crews
Free detailed inspections with estimates
Honesty and more than a quarter century of experience
Financing available