THE PROOF
OUR CUSTOMERS LOVE
OUR PROFESSIONALISM.
Rick and his crew were prompt, professional and efficient. Their quote was competitive and they did a fantastic job on my roof. Rick was engaged with our project and very responsive; always called back promptly.
Very professional. I received several other estimates and Rick Gregor was the only one to actually climb on the roof during the inspection.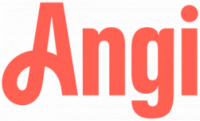 I talked to 3 companies about this project. Rick was by far the most thorough in terms of understanding exactly what we needed, explaining the process and recommending solutions and approaches that other contractors didn't. They showed up when he said they would, worked hard and fast & ultimately gave us a beautiful new roof.
GREGOR + GAF
WHY GO WITH GREGOR?
SAME EFFICIENCY AS PANELS – BETTER CURB APPEAL
GAF Timberline Solar shingles are as efficient as solar panels
Gives visual appeal of an architectural shingle, and he rest of your roof can be filled in and matched with other GAF shingles
Multiple color options
THE BEST COVERAGE
Covered by the Timberline Solar Shingle Accessory Limited Warranty
No cost or registration
25 years of coverage against manufacturing defects that cause leaks
15 years of coverage against wind damage caused by winds up to 130 mph.
25 years of coverage for Solar Power Output
Additional warranty options available.
UNMATCHED PERFORMANCE & LONG-TERM SAVINGS
Get electricity from your shingles every day, every hour the sun shines.
Met with UL 7103 Certification – fire resistant, impact-resistant, textured to be walkable, and transparent enough to let light through.
Reduce electrical costs and increase the value of your home
Gregor Roofing Company is proudly owned and operated by Rick Gregor, a long time resident of Pittsburgh. Rick has more than 30 years of experience working with top manufacturers, suppliers and skilled roofing professionals. Gregor Roofing is a GAF-certified contractor with the expertise to install solar roofing. Rick provides his customers with the knowledge they need to make the right decisions for their home or business.
Should You Get Solar Roof Shingles Installed In Your Pittsburgh Home?
Due to costs, the position of your home, shade coverage, and other variable factors, solar shingles are not for every homeowner. Our promise to you is that Rick Gregor and his team will give you a direct and honest assessment based on your family's needs and budget.
What Are My Warranty Options For Solar Roof Shingles?
In addition to the Limited Warranty, when a GAF Certified Contractor installs any qualifying GAF Roofing System at the same time as your Timberline Solar shingles, you have the option to purchase an enhanced warranty and solar addendum so that your roof and solar are covered under the same warranty. For more information, click here.
FROM OUR FAMILY TO YOURS
Serving Pittsburgh, Washington County, and its suburbs, we combine quality products, expert installation and exceptional service to install our roofing systems. We view every roof as a cohesive system of components that work together to protect your home over the long term. Gregor Roofing features and installs roofing materials supplied by GAF, North America's largest manufacturer of residential roofing systems. Gregor is a GAF Master Elite™ Contractor – only 3% of all roofing contractors qualify for Master Elite™ Certification. We are fully licensed and insured.