PITTSBURGH SKYLIGHT INSTALLATION
WHY SHOULD I
PURCHASE SKYLIGHTS?
Skylights can be an effective way to bring natural light into your home, especially areas of that might not otherwise be well lit. Whether it's a bathroom, dark hallway, or attic, skylights can add appeal and airiness to spaces that can feel dark and confining. They're also a great choice for bringing light into spaces where privacy is a concern, such as bathrooms or closets.
As nice as they are however, skylights are not without their headaches for homeowners. Aging skylights especially can leak easily, so it's important to stay on top of your skylight maintenance to protect both the skylight itself and the surrounding roofing.
VELUX SKYLIGHTS
SKYLIGHT COSTS AND ISSUES
REPAIR/REPLACE?
The components of the skylight — glass, motor, etc. — can often be replaced individually and can cost less than replacing the entire system.
Since leaking is typically the most common problem skylights have, it can be worth it to repair the leak rather than replace the entire unit.
Skylights are also prone to impact and debris damage — things like falling branches, high winds, and even UV light can compromise the structure and performance of skylights. If your skylight has undergone this type of damage, it's likely best to replace the entire light.
SKYLIGHT PROBLEMS?
A leaky skylight manifests in a few ways. The first is water dripping or discoloration on the flooring beneath the skylight. If the leak has gone unnoticed or is more serious, there may be pooling water in or around the skylight.
Skylights can be prone to increased condensation in the home especially if the placement is near bathrooms or kitchens where moisture tends to be released into the air during normal activities.
Bad flashing can also cause a leaky skylight. You'll want to check the flashing around the skylight and look for areas where it might be pinched or compromised.
THE PROOF
OUR CUSTOMERS LOVE
OUR PROFESSIONALISM.
Rick and his crew were prompt, professional and efficient. Their quote was competitive and they did a fantastic job on my roof. Rick was engaged with our project and very responsive; always called back promptly.
Very professional. I received several other estimates and Rick Gregor was the only one to actually climb on the roof during the inspection.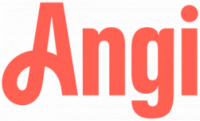 I talked to 3 companies about this project. Rick was by far the most thorough in terms of understanding exactly what we needed, explaining the process and recommending solutions and approaches that other contractors didn't. They showed up when he said they would, worked hard and fast & ultimately gave us a beautiful new roof.
GREGOR + GAF
WHY GO WITH GREGOR?
LIFETIME SHINGLES & COMPONENTS
Variety of shingles from standard to designer
All GAF products work together for superior long-term protection
Improve your home's resale value, beauty and curb appeal
COVERAGE
Warranties cover ALL materials
You have options: we'll help you select the best protection for your home
Warranties are transferable
TRUST
Only the top 3% of all roofing contractors are Master Elite™ Certified
Fully insured and licensed in PA
Long-term proven reputation for quality with 25+ years experience
MORE THAN JUST ROOFING
OUR SERVICES
SEE THE WORK
RECENT PROJECTS
FROM OUR FAMILY TO YOURS
Serving Pittsburgh and its suburbs, we combine quality products, expert installation and exceptional service to install our VELUX skylight systems. We view every roof as a cohesive system of components that work together to protect your home over the long term. Gregor Roofing features and installs roofing materials supplied by GAF, North America's largest manufacturer of residential roofing systems. Gregor is a GAF Master Elite™ Contractor – only 3% of all roofing contractors qualify for Master Elite™ Certification. We are fully licensed and insured.